Napa Vintners
Napa, California 94559
(707)963-3388
Napa is the gateway to America's world-famous wine valley. Thousands of acres of premium vineyards and dozens of renowned wineries are near the city, and tasting rooms are now abundant in town. Most wineries/tasting rooms charge a fee for tastes. Among the authors' favorites are:
Artesa 
4 mi. SW at 1345 Henry Rd.
(707)224-1668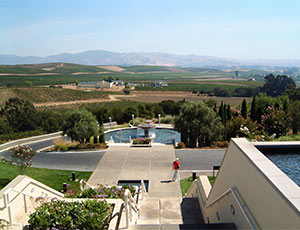 Crowning a hill overlooking many of the luxuriant vineyards of the famed Carneros district is Artesa, an inspired structure that blends into the hillside. Lawns and stone walls cover a massive earthen structure that is both beautiful and functional for cooling temperatures. Inside, a fountain court is surrounded by notable artworks. Adjoining the sleek tasting bar, tables by a window wall overlook miles of lush vineyards. Nearby is a stylish upscale gift shop. Open 10-5 daily. The last full pouring is at 4:30 p.m. Guided tours occur at 11 a.m. and 2 p.m.; and there are special reserve experiences where small groups participate in a premium tasting and enhanced tour.
Domaine Carneros
5 mi. SW at 1240 Duhig Rd.
(707)257-0101 (800)716-2788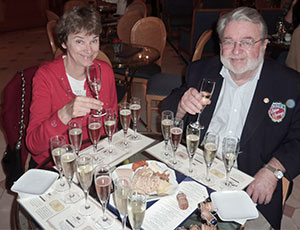 Crowning a ridge high on the west side of Napa Valley is a splendid chateau with Louis XV architecture amid colorful formal gardens and fountains. It is an ideal home for America's best "methode champenoise" sparkling wine—Le Reve. An elegant tasting lounge with a tony bar and fireplace shares superb vineyard views with a spacious patio tasting area. Le Reve and other stellar sparklers and related still wines, can be enjoyed at table-served tastings paired with gourmet appetizers. Open 10-6 daily for tasting and sales.
Jarvis Winery
5 mi. NE at 2970 Monticello Rd.
(800)255-5280 x 150
Jarvis is an extraordinary Wine Country estate dug into volcanic hills far above Napa Valley. Temperature-controlled naturally cool cave tunnels provide perfect storage for estate-grown wines. An unforgettable small-group tour features fiber-optic lighting and a waterfall and stream that are charming and functional in humidifying French oak barrels. The tour de force, however, lies behind massive doors that open into a large chamber distinguished by truly enormous geodes of amethyst and quartz crystals given museum-quality displays. The opulent tasting room is perfect for experiencing premium wines with appetizers. Open by appointment only.
Trefethen Family Vineyards 
5 mi. NW at 1160 Oak Knoll Av.
(707)255-7700 (866)895-7696
A luxuriant garden with displays of antique agricultural appliances surrounds a fountain court. A substantial wood structure (circa 1886) houses inviting tasting rooms backed by wine barrels and displays of related artifacts. The rooms evoke the easygoing sophistication of contemporary premium bottlings while showcasing super-premium and rare wines. The family-owned estate has a genuine penchant for both quality and sustainability of all that goes into the production of fine wine. Open 10-4:30 daily.
Napa Valley Wine Train
1275 McKinstry St.
(707)253-2111 (800)427-4124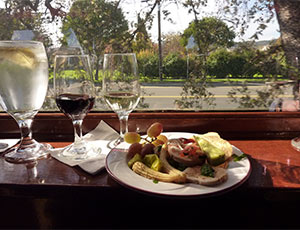 The Napa Wine Train is the must-see attraction of Napa Valley apart from the wineries. This truly moving experience gives riders (by reservation) an opportunity to encounter the lush grandeur of the valley in a unique way. Several packages can be reserved—ranging from just the train ride all the way up to fine cuisine in a vista dome. There are also packages that include a winery tour. Train rides run during the day and at night with food service, or in the lounge car featuring a wealth of Napa Valley wines and other beverages. Dining cars set with full linen and orchids on each table in meticulously restored historic cars contribute to a memorable experience, as do views of landmark wineries and vineyards passing by. Numerous special-event experiences are also available. You can either purchase wine on the train in various cars or bring your own and (for a corkage fee) they will provide the service. In Jan.-Feb. the train operates only on weekends.