Views from the Road

Views from the Road celebrates America's remarkably diverse outback. Featured are pictures that are nostalgic, surprising, or just plain funny. All were gleaned from the Vokacs' archive images of great towns and byways beyond cities throughout the United States.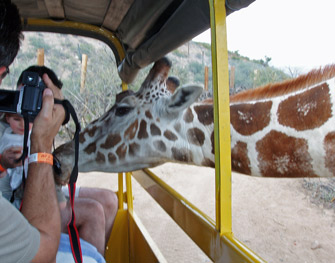 At Out of Africa Wildlife Park in Camp Verde, Arizona, the jeep ride where you get to hand-feed herds of giraffes is unforgettable.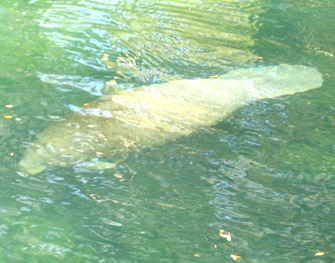 You will be thrilled when you finally spot a manatee swimming in the St. Johns River tributary at Blue Spring State Park near Orange City, Florida.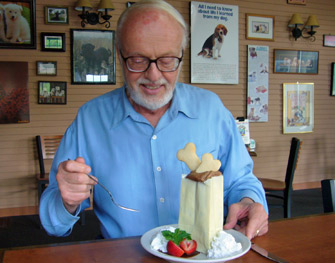 This "doggy bag," a ten-inch-tall white-chocolate bag filled with smooth medium-chocolate mousse with a hint of peppermint schnapps, packed with two white vanilla dog bones surrounded by rich dark chocolate sauce, was as delicious as it was artistic, featured at Gracie's in Stowe, Vermont.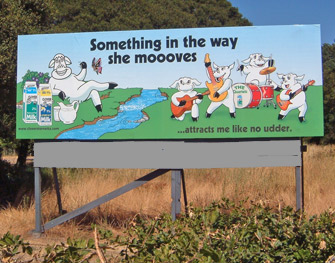 California Wine Country is truly the home of contented cows as this roadside sign in a pasture near Sonoma, California, attests.